Welcome to Pole to Pole Publishing, a small-press publisher of science fiction, fantasy and horror.
Now Available!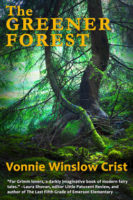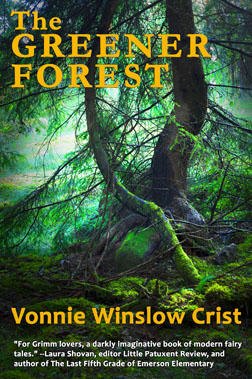 The Greener Forest is that magical place where Faerie and the everyday world collide. There is dark and light, evil and good, and uncertain dusky gray lurking between its pages. Discover all is not what it seems at first glance, and wondrous things still happen in The Greener Forest.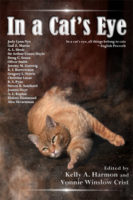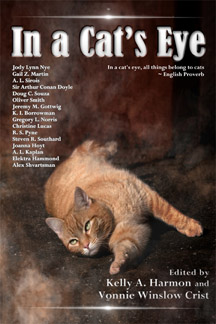 Now Available!
In a cat's eye, all things belong to cats. ~ English Proverb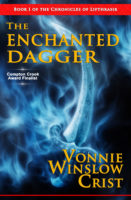 Coming this Fall from Vonnie Winslow Crist!
"Combining an extended journey across a magical land with a coming of age story, 'The Enchanted Dagger' is capably-written, energetic and entertaining." – Jim Lee, author of stories appearing in Tales from Elsewhere, Beyond Imagination, Tales Told in the Dark, Star Quake, Night to Dawn, Distant Journeys, From the Dragon Lord's Library, Mystic Signals, and elsewhere.
"I started reading The Enchanted Dagger and couldn't stop. Just had to see what was coming next. An absorbing tale…finely crafted." – Roxanne Bland, author of "The Moreva of Astoreth" and "The Underground."
"Adventure, magical creatures, enchantment, and evil lurking around every corner…a very enjoyable read." – Getting Your Read On (Aimee Brown, reviewer)
"A thrilling story…recommended to all readers of fantasy and adventure. Five stars and a thumbs-up to an excellent book." – Books 4 Tomorrow (Ellen Fritz, reviewer)
Now Available!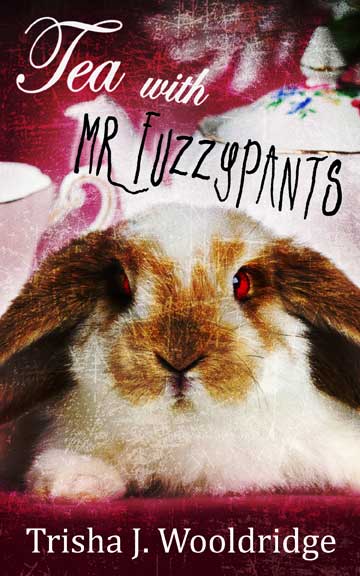 Tea with Mr. Fuzzypants
by Trisha J. Woolridge
Portia is sick and tired of being the "good little sister," the "supportive little sister," for Mercedes, who is eighteen and has special needs. Not only does Mercedes need all the attention, but she causes all sorts of problems–like when her stupid pet rabbit, Mr. Fuzzypants, dies and Daddy has to make things better. Yet nothing Daddy or anyone does, not even getting a new bunny, helps.
Mercedes wasn't even this bad when Mom died a few months ago…
In fact, Daddy is so tired, he's not thinking straight. He's promised Mercedes a tea party with a back-from-dead Mr. Fuzzypants. Portia is suspicious and worried–and not just because the dumb tea party is during her time with Daddy.
If Daddy can bring Mr. Fuzzypants back from the dead, why couldn't he bring Mom back?